About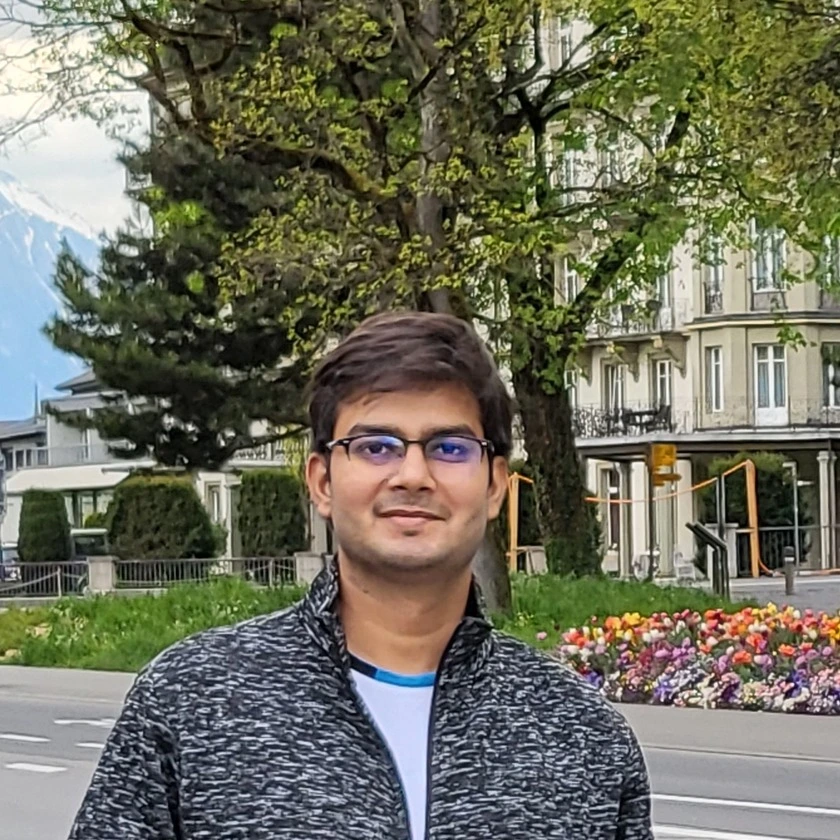 Hi! I am a software professional based out of India. A developer at heart, I have worked with numerous startups in my career.

I have a passion for creating impactful solutions and my expertise lies in backend development, system design, and driving revenue growth through strategic initiatives. Additionally, I possess experience in BigData and Android development, along with expertise in Web development.

In addition to my technical expertise, I take on leadership roles as an Engineering Manager, which includes spearheading the formation and growth of teams.

In my free time, I love to watch movies , and play Foosball. Also, I am a great admirer of nature. In fact, taking up gardening as a hobby, I am trying to grow a few plants on my balcony.


Current Role:

Engineering Manager

Total Experience:
Professional Experience
Lokal App, Bangalore
Jun 2020 - Present
Engineering Manager
Led the entire Backend team of the Lokal App having over 45+ million downloads. The team involves 15 members, divided into 3 pods.
As a part of the Monetization team, spearheaded revenue generation across 7 services, resulting in a 14X revenue surge in 3 years.
As a Hiring Manager expanded the team to 15 and nurtured them to not only deliver complex projects but also foster growth as leaders.
Implemented a daily monitoring system for backend metrics, using a combination of dashboards (ELK, AWS Cloudwatch, and Sentry) and an on-call system, which not only minimized errors but also yielded over 30% reduction in server-side costs within a month.
Conducted negotiations with third-party vendors and achieved cost reductions of up to 30-40% from their initial proposals.
Orchestrated a pod formation initiative involving org-level restructuring (~60 members) resulting in enhancing targeted efforts on the OKRs(Objectives and Key Results).
Engaged in cross-functional inter-team collaborations involving Product, Frontend, QA, Design, Analysts, Operations, and Sales teams.
Adeptly managed Jira, ensuring seamless development cycles, timely project deliveries, and a collaborative team environment. Optimize sprint planning, execution, and retrospective processes, while tracking progress and allocating resources effectively.
Tech Lead - Backend
Built the BuyAndSell microservice, akin to OLX, from scratch and improved the in-house Ads platform, resulting in the establishment of a new revenue-generating stream for the company.
Achieved a 50% reduction in API latency for the Home feed by optimizing the system, including the migration of the feed to Elastic Search, archiving heavy tables, and conducting data vacuum operations.
Led the cost optimization initiatives by optimizing cloud computing and storage configurations, along with automating BigQuery flex slots, leading to a 35% decrease in monthly infrastructure expenses.
Developed a community-based platform 'Sangham' from scratch, resulting in a 20% increase in daily active users (DAU) within a month.
Implemented code & infrastructure modifications for scalability, facilitating the expansion of our vernacular App from 2 Indian States to 9.
Enhanced operational efficiency and minimized the Turnaround Time (TAT) of the Sales and Operations team by integrating tools, such as Razorpay Payment gateway, Slack integration, Exotel Telecalling, and customer feedback management systems.
Designed and implemented web-related UI features, including dynamic web forms, and a real-time crypto-price listing dashboard.
Django | Python | JavaScript | PostgreSQL | Redis | Celery | AWS | Bitbucket | Elastic Search | Jira
Freelancer, Remote
April 2017 – May 2020
Technical Consultant
CodeArray Technologies: Designed and developed a full-featured mobile analytics platform with authentication, API modeling, logging, and database layer, incorporating APIs for event registration, Google/Facebook conversion tracking, and user profile uploading.
NFL King of Hill: Created a PHP-based backend system for an online betting platform dedicated to NFL matches.
Wadja: Seamlessly integrated SMS API with the NodeJs-based backend utilizing Nexmo SMS gateway.
Node JS | MongoDB | MySQL | Apache Spark | Big Data | PHP | PM2 | HTML | CSS | Nginx
Cogneau Systems Pvt Ltd, Gurugram
July 2016 – May 2017
Software Developer – Big Data
Built a data ingestion framework, enabling the sourcing of streaming data and batch data from various sources into the Spark cluster.
Developed data preparation and cleansing modules by implementing approximately 30 algorithms encompassing statistical analysis, outlier detection, and data standardization techniques.
Utilized AngularJS to craft interactive graphs and maps, effectively illustrating essential facts and trends within the underlying data.
Apache Spark | Scala | Big Data | Java | AWS | Hadoop | NodeJS | Android | Git | Bash | MongoDB |Angular.js | D3.js
Internships and Projects
Comptroller and Auditor General of India (CAG), New Delhi
June 2015 – August 2015
Summer Internship
Created a visualization dashboard for CAG's Parliamentary reports, extracting pertinent KPIs and aggregating information from the unstructured data resulting in a 90% reduction in report volume & improved comprehension. Published e-journals: : Union Budget and Indira Awas Yojana.
Tableau| Javascript | D3.js | Google Charts | Prezi
LISA! Media GmbH, Germany
January 2015 – April 2015
Software Developer Intern
Engineered a multilingual web application housing 15 calculator tools and dynamic rendering of content supporting over 10 different languages. Also, Developed an Admin Panel for adding and updating the content, and hosted it on the AWS cloud.
Laravel| PHP | MySQL | JavaScript | Git
Effulgence 2015 Android App - KNIT
2015
Android Developer
Designed and developed an Android app to streamline college festival management which also involves broadcasting real-time messages.
The Github link of the project. The app was unpublished as the Fest ended.
Java | Android Studio | Google Maps | Firebase
Education
Bachelor of Technology (Computer Science & Engineering)
2012 - 2016
Kamla Nehru Institute of Technology, Sultanpur, UP